Sri Lankan Domain Registration Service in Sri Lanka
We guide you, we register the domain on your behalf, we connect to hosting, we manage it, and we renew it for you.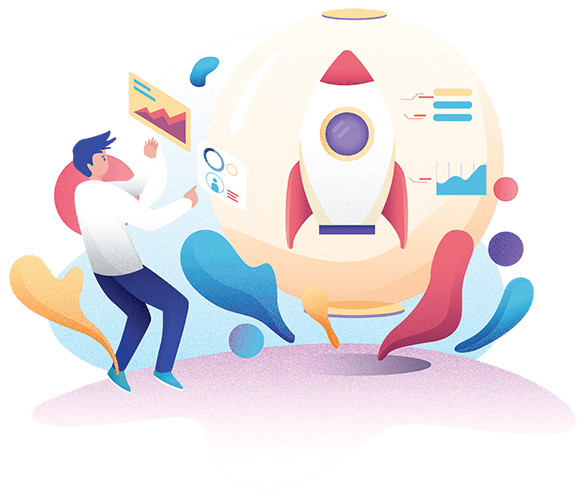 Hi, I'm Alston.
First, thank you so much for checking out our managed domain service page.
Before we get into that, we are Maxinium, a small digital growth agency with the primary goals of helping you to succeed in your business through internet solutions at an affordable price.
We are not a traditional marketing agency with big offices or substantial overhead costs or unnecessary procedures & contracts; we are a modern-day agency so we can provide an affordable solution for the client at the same time without compromising any quality of their work.
Okay, what I mean by managed domain service before that, let me explain briefly what is a domain.
A domain is a new set address; it's not anything else; in other words, you can see our site name, which is maxinium.com, or if you go to YouTube, it's youtube.com or Google google.com.
So that name which I was pronouncing is that is called domain.
It's almost like a signboard on the internet saying, this is your website.
So when I mean, the domain is it's not a website. It's just the name with points to your website, okay.
So in international examples, maxinium.com, YouTube, all these things in a local example include newsfirst.lk or even our sub-company Lankalionmarketing.lk.
So these are what it says the local specific domain name, okay, what I mean by managed domain service, we are not another domain registrar Where you register a domain you manage all these things and this is not a domain registering service.
What we offer is, it's a fully domain managed services, we know that you would need a domain address. But we can't assume that you are always is going to be an expert on domains you will be know how to manage the domain, how to register a domain, all these things, and even to maintain.
So if you're not a technical person, or if you don't have the time to manage it properly, it is where this service comes into play because we offer all in one service to our customer.
The first what we are offering; we will help you to pick the right domain name and guide you on the process.
You wouldn't believe how many businesses fall into the trap of not getting the right domain name for their business.
Later, they will We'll be able to change the domain name, but they will lose their credibility; they will lose all the power of that domain name, they will lose the brand recognition, and so it's essential to choose the best domain name with the extension.
So we will guide you through that process.
Second, we will do the domain registration on your behalf on your account to make sure that all the correct details are given during the domain registration, and it has been verified correctly with DNS.
Third, we will set up your domain name and connected to your hosting, or we also provide a hosting service you will be able to check it out and our web hosting service page.
So what we will be doing is we will be connecting this domain name with the hosting service, or if you already have a web hosting service, also we will set it up.
We will also be providing maintenance like verification, any other problems with the domain, and even we will be focused on renewals, all these things will be coming under the management platform. So, these are the primary services we offer.
Why you should is we are not a traditional registrar company where we offer registration for the customer that said we'd provided a full-fledge domain management service, and we will help you to guide and walk you through all the processes.
It's not a generic service, and we follow the industry updates when it comes domains to so you don't need to stay updated on the industry news regarding domain names we will keep you updated.
If there are any problems, we will let you know. We also provide full domain DNS setup help and also connect your website to hosting.
We support all the international extension. But please do keep in mind some extensions, for example, the Local Australian domain, they need a verification method for the domain the person was registering the domain need to be in the country.
So in cases like that, you would need to provide domain verification. So if you have any custom questions, please feel free to ask us to the Contact Us page, and we will help you. I guide you; there's no commitment involved.
Finally, we also have the support to register .lk domain if you're a Sri Lankan business or your main primary target audiences in Sri Lanka, the better option for you will be to get LK domain so if you want to get a local domain for your business, we will guide you on the way education process setup process management all these things are covered under our domain management service.
So you can check out this page we are given more details and also we have given the pricing even if you have any custom requirement you think you need to talk with us that there is a button below Please use that button below to contact us.
So we will help you in your domain search so, if you are interested in this service, please use the Contact Us below button, and we will help you. Thank you
Our Domain Registration & Management Services
We guide on domain name choice, domain verification help, domain DNS Setup & validation, connect domain to your website, manage your domain and renew your domain.
Why Us For Domain Management Service?
FROM PEOPLE WHO WE HAVE WORKED WITH
Alston Antony thanks a lot for your trust and contribution to our tool's development, we appreciate that a lot!❤️
Thank you for being a media partner and providing SEO & digital marketing services for our conference held in Hongkong.
Alston has played a huge role in our growth. I love the founder and has been a PitchGrounder for months now and have supported so many people.
If still not convinced, why don't you check our private Facebook group with over 1000+ for businesses and professionals worldwide and how much care we put into helping them.
Let's talk about your project!