Professional & Best Web Design Service Company in Sri Lanka
The best, professional & affordable web design service.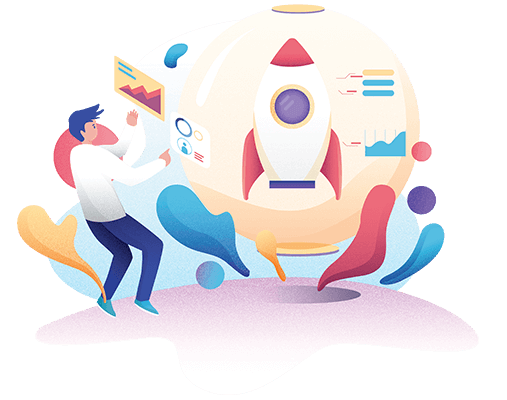 Hi. I am Alston Antony. First, thank you so much for taking out our web design service page. We are Maxinium, a small digital marketing agency.
Our primary focus is to make sure to make you succeed in your business using the Internet. We are not a traditional marketing agency with big offices and so much overhead cost, A lot of procedures.
We are a modern-day agency where we make sure to provide affordable solutions to our customers and make sure that we don't spend your money on unnecessary costs.
Instead, we only focus on making sure that your projects succeed and be able to provide affordable but professional solutions to you because of me up to modern, and we don't have any unnecessary overheads to worry about it.
So basically, this is our Web Design Service page. In Web design, what we offer is we will create a professional, modern, and error-free website for your personal needs or your business needs or even to us an e-commerce Web site.
When we build websites for customers, we primarily focus on three main goals. We make sure to fulfill and guarantee all these requirements. The first one we focus on is Visual.
It does not matter how good a service you are providing does not matter how excellent your products are. If your website does not look right or does not stand up to the industry standard, you will lose customers to our primary goal when we design the website. It should be professional, and it also should be eye-catching, and we want to make the user stay on the web site.
When the users stay on the website, it will mean more business for you. So the first goal to accomplish is visual. The second goal we focus on is "Technical."
Most of the time, this gets ignored a lot. Just think of it, for example, an excellent car with so much color and design so much style and sleek look.
But what if the engine inside the car is faulty if the wiring inside the vehicle is faulty or the parts are faulty. It will look good, but it will not function great.
What we do in technical is we make sure that under the load of the website, where the backend of the site, the code is clean and does not contain any errors.
The code does not contain any outdated code HTML code or HTML vulnerabilities, nothing like that. We make sure that the code we are writing will look good to the pro programmer.
In the first step, we will make sure that the visual is excellent. In the second step, we will make sure the technical will be great. The final aspect that gets ignored most of the time, we will make sure that You're are website optimized for SEO.
SEO is a huge traffic source. You can learn about it through our SEO page. It will generate a lot of visitors for you, but before starting any SEO services. The first thing you need to make sure is that your website is optimized for SEO.
So if your website does not follow any modern-day guidelines with Google & Bing, you be most likely get the lower ranking for your website even if you do good SEO for your website.
So when we design a website for you. We. Focus on be sure on Visual, Technical, and SEO. That is a guarantee we will offer all these significant factors when we are designing a website for you.
In the below web design service page, I don't want to make this video much longer, so I have included 33 factors to see why we are unique when it comes to web designing service. Those are listed on the page below.
We have also explained our development process and from the start working off the project to signing off all the steps are shown with anything to hide, It's fully visible to you. We don't hide anything from our customers.
You'll also include sample web designs. In case you want to see more samples, then Let us know, and we will send it to you. We are not able to include all the examples on all on the web page because it will take too much time to load. You can ask if you want.
We have also clearly defined all the frequently asked questions on this page.
What that means is these are questions that commonly get asked around, or you should ask when you are choosing a company for your web design. Those are listed below with the questions and answer for you to read.
Finally, we don't have the customized pricing for each individual based on the status or anything we have one pricing scheme for our Webdesign service in Sri Lanka. Everything is laid out, so you know when you choose, you know what you are going to get and what you are not going to get it.
And finally, we have included all the add-ons. When you come to web design, you might even not realize you will need these add-ons. So we have included these add-ons, and it's optional. This is not directly linked to the web designs, but if you want additional add-on services, also listed with their prices. You can decide on what add-ons you want.
I don't want to keep you any longer. If you're ready to talk about your project, you can contact us using the button below or go through this page by text by text until you are satisfied.
Even you can do your research with other design companies. You do your research if you decide to come and work with us.
You can contact us, and we will make sure that we deliver the best web design service for you to make sure that we create an excellent and professional website for your personal need for professional needs.
So thank you so much for checking out this video. I hope you have a great day. And good luck with your website. Thank you.
What Kind of Web Design We Do in Sri Lanka?
Why Choose Us As Your Web Design Company?
Professional & stunning looking world-class websites
Among the top web designing companies in Sri Lanka
Inexpensive web design packages prices in Sri Lanka
Expert web designers in Sri Lanka
Domain & web hosting addon
Optimized 100% Error Free Code
Fully responsive website to work on all devices
The website will look great in all modern browsers
Super quick (Grade A) loading websites to our customers
Created to be 100% ready to search engine optimization
Setup website tracking & analytics to record
Primary goal is converting leads into customers
Websites are built using CMS (Content Management System)
Build websites with the best, safest, and latest technologies.
Industry standards websites and best practices
Free SSL certificate (HTTPS) safeguarding
CloudFlare CDN for website protection
Support for rush order & fast development
Maintenance, updates & support for web site
Integrate social sharing to website
Responsive gallery & image/video slider
Google business location map embedding on website
Forum module, photobook & guestbook integration
Email subscribers setup & list creation process
News module and blog creation & integration
Article writing for the business website
Malware & hacking protection
Multiple email hosting solutions
Contact form with spam protection
Multiple stock images sources
Multiple payment options for projects
Multiple support channels
Web designers for your success
Custom web design requirements
1. Discovery
Showcase functions and website, Payment of the last 50% of the price, Delivering the final site with information, Maintenance based on package selection & Become a satisfied consumer, and we turn out to be your trusted web development companies in Sri Lanka & digital consultant.
2. Proposal
The proposal will be based on your requirements, everything relating to the project described, an engaging E-proposal that you can read then approve & 50% payment deposit for getting started with the project.
3. Design
Conceptual & structural setup, Incorporating brand and business to the web site, Experience design & user flow & Final design visual preparation.
4. Development
Select the correct technologies to work with, Setup and register hosting, Setup HTTPS and SSL Protection, Development of web-site code, Complete the site with media and content, Setup technical off-site resources, Edits and customer feedback, Fine-tune development based on client feedback & Validation and testing of the websites.
5. Website Live & Sign-off
Transfer developed the site to a working domain, Compatibility and health check, Function check and full system, User experience check and user flow & Vulnerability and security check.
Showcase functions and website, Payment of the last 50% of the price, Delivering the final site with information, Maintenance based on package selection & Become a satisfied consumer, and we turn out to be your trusted web development companies in Sri Lanka & digital consultant.
FROM PEOPLE WHO WE HAVE WORKED WITH
Alston Antony thanks a lot for your trust and contribution to our tool's development, we appreciate that a lot!❤️
Thank you for being a media partner and providing SEO & digital marketing services for our conference held in Hongkong.
Alston has played a huge role in our growth. I love the founder and has been a PitchGrounder for months now and have supported so many people.
If still not convinced, why don't you check our private Facebook group with over 1000+ for businesses and professionals worldwide and how much care we put into helping them.
Frequently Asked Questions on Web-design
Want to know our web design packages prices in sri lanka?
Let's talk about your project!