Dynamic wordpress Website Creation
Personal Website
Exclusive site to symbolize you, Share your skills with the entire world & Interact and communicate with your target audience.
Business Website
Your local business website to serve clients over the internet, Display services and products & showcase to customers.
eCommerce Website
Buy and sell online, E-commerce models like B2B & B2C, E-Shops with local and international payment gateway.

Our Website Development Process
Discovery
Showcase functions and website, Payment of the last 50% of the price, Delivering the final site with information, Maintenance based on package selection & Become a satisfied consumer, and we turn out to be your trusted web development companies in Sri Lanka & digital consultant.
Proposal
The proposal will be based on your requirements, everything relating to the project described, an engaging E-proposal that you can read then approve & a 50% payment deposit for getting started with the project.
Design
Conceptual & structural setup, Incorporating brand and business to the web site, Experience design & user flow & Final design visual preparation.
Development
Select the correct technologies to work with, Setup and register hosting, Setup HTTPS and SSL Protection, Development of web-site code, Complete the site with media and content, Setup technical off-site resources, Edits and customer feedback, Fine-tune development based on client feedback & Validation and testing of the websites.
Website Live & Sign-off
Transfer developed the site to a working domain, Compatibility and health check, Function check and full system, User experience check and user flow & Vulnerability and security check.
Showcase functions and website, Payment of the last 50% of the price, Delivering the final site with information, Maintenance based on package selection & Become a satisfied consumer, and we turn out to be your trusted web development companies in Sri Lanka & digital consultant.
Web Hosting
You can either buy your web hosting from your preferred solution or ask us to buy the account and set it up.
Top Level Domain
Register and set up a domain for your website. The common international extensions are included such .com, .net and .org.
Urgent Order
Get your website developed within 7 days. We might not offer this option for an order having heavy custom demands so kindly check if we are available.
Social Setup
If you would like us to design and create your social profiles professionally to complement your website in leading platforms like Linkedin, Facebook, G+ & Twitter.
.LK Domain
If you like to register .COM.LK or .LK domain, then our team will register, configure it & set it up for you.
Article Writing
Create 1 industry-relevant post with images that will be published on your website's blog to interact with your readers & gain extra organic traffic through search engines.
Email Hosting
A dedicated separate email hosting using Webmail/IMAP/POP, Anti-spam protection, 3 GB email storage, 1 Mailbox, Mobile Friendly, OX Drive, 1 GB file storage.
Video or Slideshow
30-60 seconds introduction video or slideshow depending on image-based or stock slideshow is created based on the client needs.
WordPress Coaching
A special real-time WordPress training period to the customer and their staff for 45 minutes to train all the WordPress basics (CMS where the website is built).
Website Maintenance
The recurring procedure of updating themes & plugins, creating the complete monthly backup(s) of your website in the cloud.
Google My Business
We will put your business on places & map, Google search. It will have information like photos, business name, opening hours, address, website, contact info, and more.
PRO SEO Plugin
Installation and setup of PRO SEO plugin to improve the site SEO stats and performance. Includes social OG data, Breadcrumbs, Meta, Sitemaps and much more.
Why choose us for your web design?
Professional & stunning looking world-class websites
Among the top web designing companies in Sri Lanka
Inexpensive web design packages prices in Sri Lanka
Expert web designers in Sri Lanka
Domain & web hosting addon
Optimized 100% Error Free Code
Fully responsive website to work on all devices
The website will look great in all modern browsers
Super quick (Grade A) loading websites to our customers
Created to be 100% ready to search engine optimization
Setup website tracking & analytics to record
Primary goal is converting leads into customers
Websites are built using CMS (Content Management System)
Build websites with the best, safest, and latest technologies.
Industry standards websites and best practices
Free SSL certificate (HTTPS) safeguarding
CloudFlare CDN for website protection
Support for rush order & fast development
Maintenance, updates & support for web site
Integrate social sharing to website
Responsive gallery & image/video slider
Google business location map embedding on website
Forum module, photobook & guestbook integration
Email subscribers setup & list creation process
News module and blog creation & integration
Article writing for the business website
Malware & hacking protection
Multiple email hosting solutions
Contact form with spam protection
Multiple stock images sources
Multiple payment options for projects
Multiple support channels
Web designers for your success
Custom web design requirements
FAQ on Web Design
What is a website?
A web site is a place on the net but to understand easily it is a virtual shop/office which will remain opened 24/7/365 days yearly. These days a website is turning into an essential requirement for any business that wants to stay in business for a long time and protect the future.
What is a domain name?
A domain name is an address that users can use to locate your website (for example, lankalionmarketing.lk). In a real-life scenario, it is like your dedicated road sign showing the route for your business area.
What is a web hosting?
Website hosting is a server that is linked to cyberspace which got all the web pages and files on your site. In a real-life instance, it is like the actual location of the business office.
Do you have web hosting and domain?
What if I have already a hosting or website domain name?
If you own a hosting and domain already, then we will happily use that. However, we cannot guarantee their service quality because they are third-party providers.
Will I de the complete owner of website?
Yes, you shall own the site, source code & domain with CMS.
What occurs to my email, hosting, and domain name if I end my service?
We will be available for domain name transfer for your desired domain registrar acc.
Hosting will give full database backup and website to you to move the website to your preferred web hosting acc.
If used forwarding emails (that we provide free) then everything you have to perform makes the exact address in your new host, and everything should work fine.
If you subscribe to premium e-mail hosting, in that case, we will move that to your account.
I am new to this "website design" how will the whole procedure work?
We understand a few of our clients might not be knowledgeable or expert when comes for a site that is the reason why we provide a full all-in-one solution where we should do everything to you from hosting & domain registration, transferring the website to an active domain, optimizing, developing, designing, and configuring resources.
Also, we have a detailed and straightforward onboarding process to each customer so that we can build the site precisely for your requirement.
Who I will work within the project?
We link you to our Co-Founder Alston Antony who could have spoken with you plus onboard you like a customer. He is a professional digital consultant thus he could have known all the specifications of your work, so he is the contact person when you remain as a customer.
What are your current web development sectors?
Logistics & Transport, Veterinary Science & Animals, Travel & Hospitality, Tourism, Horticulture & Forestry, Farming, Retail & B2B, Sales, Food & Beverage, Administration & Clerical, Fishing & Aquaculture, Maritime, Construction & Property, Architecture, Human Resources & Business Management, Pharmaceutical, Science, Chemical, Biological, Marketing & Public Relations, Advertising, Medtech & Biomedical Technologies, Insurance, Mobile & ICT, Computers, Financial Services & Banking, Environment & Earth, Taxation & Accounting, Manufacturing & Engineering, Law Enforcement, Defense & Security, Space & Science, Mathematics, Physics, Law & Legal, Sports & Fitness, Leisure, Culture & Languages, History, Healthcare & Medical, Politics & EU, Government, Social Care & Psychology, Teaching & Education, Craft & Design, Art, Voluntary & Community, Beauty & Fashion, Performing Arts & Music, Publishing & Media, and many more.
What languages can you develop the website in?
The primary language is English, yet we can create web design in Tamil, Sinhala, plus other languages suppose you can provide translations.
Will you provide stock images?
That is fine we can find top-quality stock photos to your site. We got two choices:
FREE: We will discover and use open source photography that includes the royalty-free license on your website. (Some sources are UnSplash, Pexels, & Pixabay)
PAID: In case, you are not happy with free choices then you could buy photos from paid places or request us to purchase it to you. (Some instances Depositphotos, iStock, Adobe Stock, Shutterstock)
Are the designed website search engine friendly?
It is among our core aim. As we are an all-in-one digital marketing agency who offer result-oriented SEO services, so we realize the SEO value of the optimized sites to do successful SEO campaigns.
So, when you buy web development services, we will assure that your website developed is friendly to the search engine.
How many days does it require to build a website?
Usually, websites are built inside 25 working days. But, for a complicated site, it might take 30-60 days to develop.
Can I look at my website when It is in progress?
Sure, we often would like to amaze the customer with the completed webdesign yet if you need we can reveal you the progress of the site's work as well.
How many Modifications can I request to my website without extra cost?
While we build the site, we will support a reasonable number of revision for web designs because we wish to develop the site based on your requirement and deliver the best service possible for you.
However, in case there are modifications after project closure and signing-off, in that case, there might be a small fee based on the complexity of work.
When is payment necessary for your web site development and design services?
To web development jobs, you will have to deposit 50% of the complete project cost in proposal acceptance; then the remainder needs to be settled on the project delivery. Any recurring addons selected will have to be paid in advance too.
What payment method do you accept?
While we build the site, we will support a reasonable number of revision for web designs because we wish to develop the site based on your requirement and deliver the best service possible for you.
However, in case there are modifications after project closure and signing-off, in that case, there might be a small fee based on the complexity of work.
What is a Content Management System (CMS)?
A content managing system is interactive graphical access for the website's back end. With this, you can update, reply to comments, add, edit, and many more.
Also, it supports many people with different degree access. Overall, it will provide full control for the website.
For all our websites we use WordPress that is the planet's go-to open source CMS platform.
Is WordPress only for blogging?
Right, it began as a platform for blogging, but currently, it has turned into multi-purpose CMS along with tons of active blogs and continuously growing to attain new possibilities and heights. When we develop websites with WordPress, we are protecting your site's future.
Where can I get WordPress training?
There are plenty of free YouTube videos, and many suggest online courses, free official documentation with guidance from WordPress. In case, you need we also offer 45 mins of workshop add-on where we train all the fundamental core features you will have to understand using WordPress.
Do you use other platforms like Drupal, Joomla & static HTML?
Yes, of course, if you got a personal choice, then we can develop the website based on your preference, but charges might vary based on the platform complexity.
Also, we can develop sites on other platforms that are not mentioned here as well. So kindly contact us for more information.
Can you develop eCommerce shopping and database driven websites?
Yes, our webdesigner can build any site so feel free to contact us along with your needs.
I do not Live at Sri Lanka or nearby to Colombo: Could I hire your services?
Sure we are one of the best freelance web designing firms in Sri Lanka yet we can work with people all around the globe. For communications, we should use Plutio (online platform for project management), email, video calls & online e-meeting also is used. Also, we accept international payments via Payoneer and even bank deposit.
Can you build special functions to my current website?
Sure we know that occasionally you may require specific function or feature for your web site to improve its performance. So, call us about your unique needs, and we can inform more details.
Can you write article for my website?
Sure we provide content writing add-on also in Maxinium web development solution so should you supply with industry background then we can write engaging, error-free, and professional content for your website.
Can I make updates to the website once it is finished?
We provide complimentary maintenance to each website based on the package you select, yet after that, also you can hire to do the updates and changes. The cost depends on the task complexity.
How can I take backups of my website?
If you have WordPress knowledge, then you can do by yourself, or you could hire us with maintenance add-on so we can back up your website monthly and store this in the cloud.
How can I get more traffic for my website?
If you are not getting traffic, you may go with whatever digital marketing solutions we provide to turn your site receive targeted traffic and popular.
Can I check users I have for my website?
Sure, we will set up and install Google Analytics free of charge for you. You can monitor no. of visitors, time spent, what articles they visited, and over another 100+ stats of analytics.
Do I require a special tool for using a content management system?
No, all you want is a web browser, plus it will work with any gadget connected with the internet.
Will my site appear in Google?
Yes, we perform the basic on-site SEO to all our customer websites, and also we submit the website for Search Engines as soon as completed.
If you expect more Google organic visitors and higher rankings, then also we provide results-driven search engine optimization on Sri Lanka.
Are there other hidden costs?
No, we include all the potential salaries/costs related to the job on the proposal and web page.
The only occasion we would ask additional charges will be if a client asks for a new web page or any other images or material for the site once work has signed off and completed.
Charges for additional work like this are usually given after we analyze task complexity.
Do you outsource works overseas?
No, to maintain high-quality and offer 100% unique web design for the clients all our website development tasks will remain in-house internally and we do not give the work to external freelancing sites to develop the site.
I already own a Website, but I need a new web design, could you help?
Sure, we have web developers on Sri Lanka who is qualified for website redesign solution. Get in touch with us to find out more information.
If I request for a quotation, what will happen next?
After you fill the form, we will make a personalized, dynamic E-proposal to the website designing that will get mailed to your e-mail which includes add-ons & packages you can select and goals.
In case, you are excited about working together with us, well then you can select the necessary items, and after you accept it, we will automatically get notified. Finally, Maxinium will contact you personally regarding your project.
Why Choose US
Awards & what we are proud of!
University of Greenwich Alumni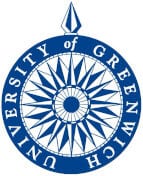 Sri Lanka's Best Web Awards Event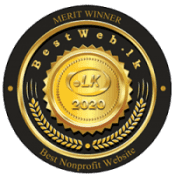 British Computer Society Pro Member
PEOPLE WHO WE HAVE HELPED
Why us for your digital marketing?
Alston is more than just one of the best influencers in the software space, he is an energizing force that helps companies extend their reach. He has built a passionate community that benefits from his market growth experience. Working with Alston has helped me increase revenues by over $15,000 on just a single product. If you are looking for someone to be your guiding light in the world of digital marketing look no further!