Protect websites at an affordable price
Remove Website Virus & Malware
Do you want to remove viruses, malware from your website? These can slow down your website, steal customer & website database, and hurt your business brand with trust.
Recover Broken & Hacked Sitess
Is your site is broken or have you found unrecognized pages on your website? Then it means you have been hacked, so contact us if you want to recover the website.
Safeguard & Protect Website
Do you want to avoid any problems and safeguard your website now, so no security problems will never happen to you in the future? Then we will monitor and protect it.
Website Malware & Virus Removal: With Reporting
We provide simplified and branded personal dashboards to our clients. All reports and WAF lock pages are available to you.
You will be invited to see your website stats and chat with is easy. It will be a simple, personalized dashboard with emergency contact information.
You will also be able to view reports and status messages from your sites.
We can even send any report to your preferred email address. We also generate monthly summary reports for each site and sends them to customers.
30-day summaries are always available for customers in their dashboards.
Whether you want to scale up or grow, website security is essential to protect your websites and preserve your business reputation; We do it all.
So no matter what CMS and hosting services you use. We clean up malware infections and protect sites from online threats, XSS attacks, SQL injections, and suspicious activities. Monitor blacklists and send un-blacklist requests. And Much More.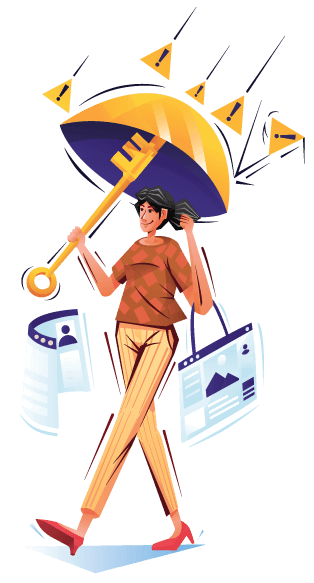 Our web security services include
Remove Malware
Get rid of redirects, Trojans, backdoors, shell scripts, and other malicious code from PHP, JS, HTML, images, system files, and even binary files. Our experts will clean up thoroughly
Protect Site From Attacks
Website Firewall to protect from hacking, malware, harmful requests, and content grabbing, XSS attacks, SQL injections, malicious code uploads, and blacklists.
Check 60+ Blacklists
Check website blacklist in 60+ sources. If your site is blacklisted, access to that site will be restricted by one or more services (e.g., Google), meaning you will lose visitors.
Website Virus Scan
Internal & external antivirus scan. Checks HTML pages and connected JS files, as well as analyzing site behavior and checking links for phishing characteristics.
Analyze & Edit Website
Check malicious and suspicious code in your website, theme & plugin files to analyze, edit or remove it.
Scan Website Code
Search website's files to find security vulnerabilities using regular expressions or text search to find harmful code snippets on the site.
Why Choose US
Awards & what we are proud of!
University of Greenwich Alumni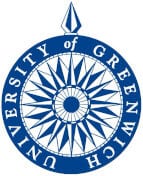 Sri Lanka's Best Web Awards Event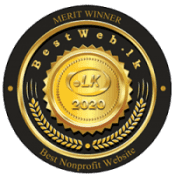 British Computer Society Pro Member
PEOPLE WHO WE HAVE HELPED
Why us for your digital marketing?
Alston is more than just one of the best influencers in the software space, he is an energizing force that helps companies extend their reach. He has built a passionate community that benefits from his market growth experience. Working with Alston has helped me increase revenues by over $15,000 on just a single product. If you are looking for someone to be your guiding light in the world of digital marketing look no further!