Professional & affordable graphic design service
Website Graphics
Graphic design for your website elements such as banner, sidebar, web page graphics, and other website graphics.
Web Graphics
Graphics that are used on the internet like advertisement banners, social media designs, and much more to attract.
Print Graphics
These graphics used for local marketing like product cover, flyer design, etc. It will grab attention and look professional.
We help you with domain name choice, domain verification help, domain DNS Setup & validation, connect the domain to your website, manage your domain and renew your domain.
Graphic Design Service FAQ
Who has the right to my files once the project is over?
Until full payments for designs are settled the rights will with Maxinium and Alston Antony and once it's paid the license will be transferred to the client.
Note: the artwork and design elements of each project are only licensed for the work that was originally designed. To use them elsewhere could cause licensing issues so provide clear information on how the design is going to used to avoid any potential issues.
How much will graphic design cost?
It's impossible to say how much your graphic design services will cost. Every graphic design project that we undertake is unique and customized to the client's needs and specifications, so costs will vary based on the project type, requirements and scope.
How long will it take to complete graphic design projects?
Again, time duration to completion varies widely depending on the project however if you want it quickly there may extra charge since we may have to work overtime or dedicate more resources to your project. We will try to a quality job and within the adequate duration.
What kind of graphic design services do you provide?
Our full list of services we offer is listed above and if you have added custom work that is not listed also you can contact us and we will check the feasibility of the project and get back to you.
Can you provide printing services too?
Yes, we can provide printing services through our outsourced partners who are professional as us.
There is no delivery cost within Colombo however if you outside Colombo then there is a shipping cost and if you're an international customer then you will have to pay for shipping and postage too.
Can you explain what does preview before pay means?
This means unlike most other services first we will show a preview with a watermark and if you like our design direction then you can pay to see the unrestricted version.
This will help to build trust in our services and also we are confident in our talents.
Will you able to update our existing graphics?
Believe it or this is one of the common graphic requests we receive. Our designers love breathing new life into materials that have run their course and they will best help you achieve your desired goal.
Do I need to provide you with images?
The answer is no because we fill find it for you and according to preference we either can use free or paid commercial free images (paid ones will be higher quality and also will provide more choices).
However, if you want to use some of your images then we will gladly use them in your graphic artwork but make sure you're licensed to use those images to avoid potential issues in the future.
Why Choose US
Awards & what we are proud of!
University of Greenwich Alumni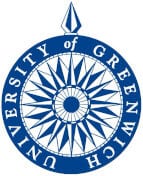 Sri Lanka's Best Web Awards Event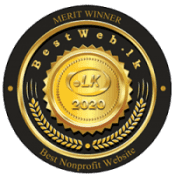 British Computer Society Pro Member
PEOPLE WHO WE HAVE HELPED
Why us for your digital marketing?
Alston is more than just one of the best influencers in the software space, he is an energizing force that helps companies extend their reach. He has built a passionate community that benefits from his market growth experience. Working with Alston has helped me increase revenues by over $15,000 on just a single product. If you are looking for someone to be your guiding light in the world of digital marketing look no further!