Our SMM Services
Developing Brand
Increase brand popularity on social media by targeting followers based on over 100+ factors to match the target audience.
Building Relationships
Creating connections with your audience to make them buy or subscribe to what you're selling through social media.
Increasing Website
Increase web traffic using social media advertising campaigns & strategies to drive traffic to your websites.
Social Media Company
Everybody knows social media is the heart of everything. In Sri Lanka, an average individual spends about 1 hour a day on popular social media platforms such as Facebook, Youtube, Whatsapp, Instagram, Twitter & Linkedin. So it's vital that your business should also focus your target audience through social networks.
It does not matter if your business is a local service, store, international brand because every brand needs to have a social media network presence. With social media, you will have the ability to reach most of your target audience base instantly & engage with them.
Most people need to understand that social media management is not the same as social media marketing because with management you're just trying to maintain the social media presence, but social media marketing is the strategic process to gain more targeted customers through social media in a fast and timely manner.
The sooner you begin, the faster you will see the business grow, So start your social media marketing with us to tap into unsaturated advertising space.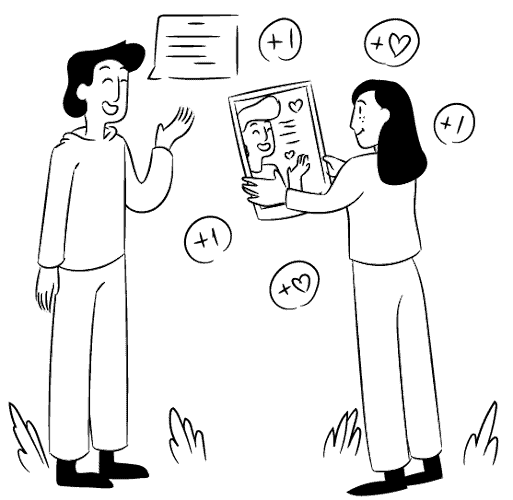 Social media platforms we support
Facebook Marketing
Facebook is the most popular social network in Sri Lanka and with over 2 billion active users a month.
Twitter Marketing
Gain your customers through Twitter which has over 400 million users worldwide.
Linkedin Marketing
Professional to reach business people since it's famous for business individuals.
Instagram Marketing
Millions of users for this picture-based social media network and fast-growing network.
Our social marketing process
Understand Your Audience & Goals
It is an essential process since we will use the knowledge gained from this process to engage with your target audience effectively.
Identify Right Social Platforms
Not every social platform will suit your business; that's why we analyze and find the most suited platforms for promotion.
Create a Social Media Marketing Plan
Once identified the right social media platforms, then we create an exclusive strategy for social media promotion.
Execution of a Social Marketing Plan
Once planned the next step is to carry out that plan in a logical approach to bring targeted social media traffic to your website.
Track and Modify Your Social Process
Monitoring campaigns to make adjustments, increase the conversions and bring more leads to your business.
What our SMM service include
Engaging posts
Engage your current subscribers or gain new followers with unique and exciting social media posts created to promote your brand.
Every month our social media specialist will create a number of social media posts depending on the plan you have chosen.
If you want we also have the option for you to approve social media posts before publishing it.
Custom images
To gain more attention to your social posts, we will also create eye-catching and professional social images with the help of the best graphic designers in Sri Lanka. It will positively impact your social media reach.
Social media designs
To make your brand rememberable and increase your trust, we will design a custom cover photo and profile image.
Our social media specialists will develop these based on our expert's knowledge or based on your requirements.
In case if you already have well-designed elements, then we can optimize it to social media.
Social setup & optimization
We will begin the social media promotion with optimized accounts so any strategies employed will be more effective and will have more reach.
If you have not created social accounts, then we can do it for you, or if you already have accounts, then we can optimize it for you.
Social media audit
It is a crucial part of our plan to analyze the current effectiveness of your profiles. In this process, we will evaluate your past posts, images, comments, reactions, and user engagements to create a result-oriented strategy for your website.
Brand reputation management
We will keep track of your brand name to ensure that your brand reputation on the Internet is positive. It will help to create trustability in your business.
Advanced ADs Management
We will create AD campaigns based on your selected package and your budget. In all of our campaigns, we will be using over 100+ target factors to attract the audience who you wish to promote your business. It is the real power of social media marketing.
Competitor analysis
During the social media promotion we not only will promote your profile but we will also monitor a number of your competitor profiles based on the plan you have selected. We will also be able to spot competitor weaknesses and find the best opportunities for your business.
Monthly meeting
Monthly once a meeting will be available where the current month's progress & growth will be discussed.
We will also talk about potential optimizations and improvements for current strategies to bring more profit for your campaigns.
Daily social media monitoring
We will daily monitor your social media to identify any critical notifications, and we will also keep track of interactions & engagements happening on your social networks.
Transparent reports
During the monthly meeting, we will provide a report which will contain all the information and statistics for the current month. This report will be available to access afterward by your team, and nothing will be hidden in the report.
FAQ on Social Media Marketing
Do I need to sign a minimum time-period contract?
Unlike many social media marketing companies we don't require you to sign up with a minimum period such 6 months, 1 year, 2 year and etc.
We operate on a monthly basis, so you will have the option to get out any time you want.
We do this to reduce complexity for customers, increase trustability and make it easy for you to work with us. Contact us if you need more details.
How many followers can I expect each month?
We employ natural and organic strategies to grow your followers and reach. These will be real people who are interested in what you are offering.
The growth rate will be based on the plan you choose and the type of business industry you operate.
How soon will I be able to see results?
According to the plan, you will able to see results from the first 30 days. The results will increase each month.
However, we would recommend that you should try the service for at least 6-12 months to see the full effectiveness of the SSM process.
It is because we want to follow all the guides to ensure that you're safe and the growth you experience will be for the long term.
In case you're interested in immediate results then you should focus on increasing advertising AD spend to expand the reach even further.
How you create social content which suits my business?
We will allocate a lot of time in the initial stage to understand your business and also we will have an onboarding session to get all your content preferences.
Based on these we will create best and relevant content for your business.
What kind of results will I able to see?
The key performance indicators are followers, engagement interactions, and traffic to the website. All these indicators will lead to a sales increase in your business.
How much website traffic can I receive each month?
Our social media marketing's primary goals to increase your sales and gain more engagements in your social media platforms; however, due to an increase in followers, you will also be able to see growth in web traffic.
If you're looking to gain more web traffic, then you will have to increase the advertising money to expand your reach.
Do I have to provide you with content?
No, you don't need to provide us with content, but if you have content which you want us to use, then we will be happy to do it for you.
We have our graphic designers, stock photography & videography, design software, news sources, and more to help in the content creation process.
Do you track the comments, messages, and reviews?
Yes, we will keep track on these and if our team knows the answer then we will able respond accurately and if not we will let you know by email to as a reminder.
How will you able to grow my followers?
We can grow the followers in paid and organic strategy. In the organic method, we will implement multiple plans to gain followers naturally.
In the paid mode we will use your advertising budget to increase your followers.
Why Choose US
Awards & what we are proud of!
University of Greenwich Alumni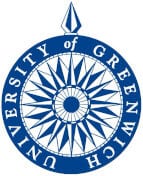 Sri Lanka's Best Web Awards Event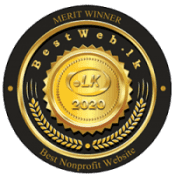 British Computer Society Pro Member
PEOPLE WHO WE HAVE HELPED
Why us for your digital marketing?
Alston is more than just one of the best influencers in the software space, he is an energizing force that helps companies extend their reach. He has built a passionate community that benefits from his market growth experience. Working with Alston has helped me increase revenues by over $15,000 on just a single product. If you are looking for someone to be your guiding light in the world of digital marketing look no further!