Best SEO Service Expert Company in Colombo, Sri Lanka
Result oriented search engine optimization for your website to get higher ranking and rank in number 1 position.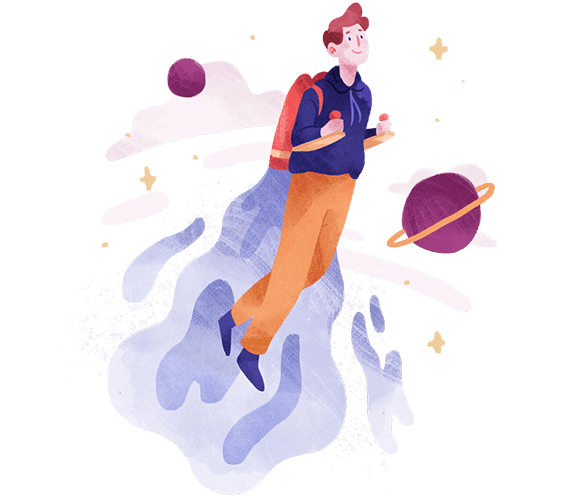 Hi, I'm Alston
First, thank you so much for checking out our SEO service page. Before we go into search engine optimization quickly, we are maxinium a digital growth agency that is focused on making your business succeed online using the internet.
So we are not a traditional marketing digital marketing agency with large offices, so much other way costs are and other conventional procedures. We are a modern and small scale digital marketing agency that is entirely focused on result-oriented digital marketing services.
Okay, without further ado, an SEO. If you are not sure on an SEO, what is an SEO search engine optimization It stands for what that means is it is a process of ranking your website site in the top positions of popular search engines like Google, Bing, Yahoo for your target keywords.
To explain it a bit further. Let's say you own a restaurant, a seafood restaurant in Colombo. And in that case, you might want to get ranked for the best seafood restaurant in Colombo or seafood restaurant in Colombo, or affordable, cheap seafood restaurant in Colombo.
So going, what happens is if someone is interested in seafood, and even if they search for a restaurant, seafood restaurant using these kinds of keyword combinations, when they search, we want ideally want to keep making our website to be shown on the top three, even the first position on Google.
The user will be checking out your website through that. That is what we call search engine optimization. It is a process of using organic and natural ways to make sure that your site ranks in the top position for your target keywords. So you can gain targeted visitors to your website that is the basic gist of search engine optimization. Now, let me tell you why you will need an SEO,
SEO first most significant advantage it offers its targeted traffic, you would have done so much advertisement even on TV, or social media or newspapers do some selective advertisement option, for example, TV or social media or newspaper, those are untargeted marketing options e.g.: a 10-year-old can see the ad or guy over 40 can see your ad or person from a different city will see that.
So what happens is the actual target option for you is very less. But when it comes to SEO, the person is was already searching for that particular keyword.
So let's say the best seafood restaurant in Colombo that guy already knows what he wants. So we need searching for it and find your website that level of targeted traffic it can bring. It is the best traffic source. It is compared to any marketing form.
That is the first option. The traffic you receive will be super targeted. The second thing, unlike other social media platform or advertisement platforms, yeah, you need to keep on paying the service provider like Facebook, Google, Google AdWords where you need to pay for Each click even if they click, and also if they come back and click another time, you would have to be continuously paying for PPC or even pay per monthly advertisement packages.
But with this, you won't be needing to keep on continuously paying for to get keep the ranking. It does not matter how many people are coming to your website by clicking on your website, you're not going to pay them through clicks, number of clicks, you're not going to spend so it will be more suitable if you're growing a lot and it will be excellent long term strategy for your website.
In the third step, the search engines are big. I don't need to even explain to you guys because we use Google to go to find what we need. The average person uses Google, Yahoo & Bing in like 10 to 20 times a day to search for something new.
You would know if you're unable to find something you go into Google and search for it if you are trouble finding a business you go into Google and search for it mobile with the level of advancement is coming into our mobile devices we use it a lot.
We used to ask the use the traditional way of searching through search engines or browsers or modern techniques like voice targeted. We use our voice recognition on our phone to say, Please find me a hotel in this place.
So all these things will be taken by based on the search engine listing to get more visibility to your business or brand.
The fourth main advantage of SEO is there is an unlimited option of keywords. I gave you an example like the best seafood restaurant in Colombo, but that's not necessarily only the keywords you can go after.
When we start to do keyword research for search engine optimization, we will find so many other variations of a keyword because anyone interested in seafood, they are not just going to type best seafood restaurant in Colombo, they will use so many changes when it to find what they are looking for.
So the possibilities and options available are unlimited. That's basically why SEO is such a great marketing tool for any website to gain relevant and targeted visitors to your site.
And when they come to your website with a professional website, which includes all that Google users are looking for, there is so much more probability of making him a great lifetime customer of your brand or business.
Make sure that you would need a good professional website. Convert these visitors who are coming from SEO to make the customer. If you are interested in any web design service, please check our web design service page.
We provide more details there. Okay. The next step on explaining SEO is that three types of an SEO when it comes to SEO, you will know the one first one is the website regular SEO where we will be doing an SEO for your website to get it ranking on Google the popular search engines to deliver the results.
This is the most typical one, but there are two more which we which have been introduced recently and which will be more helpful for you.
The second option is local SEO. This is where we are not trying to rank your website, but we are trying to list your business. We are trying to rank your brand.
You would have seen in Google when you search for something nowadays. It comes with a map pack. What we call what happens is you will be seeing like business name reviews and what their services are providing when you click that it will open up in the right side window showing the business details.
If you go into Google Maps and search for a restaurant in Colombo, you would see the ranking list it will return businesses based on the rage based on the criteria all these things are what we call local SEO. With local SEO, we are targeting only a particular location, the people in a specific place, so you can know These are super targeted. That is the second type of SEO.
The third SEO we offer is called e-commerce SEO. Nowadays, the e commerce market is growing a lot. We can kind of look into other countries; it has become a lot, and Sri Lanka is picking fast. For example, so many payment providers are coming so many new eCommerce sites are coming so big this is SEO for standard websites, and business brand is entirely different for eCommerce platforms.
So we offer customized solutions for your eCommerce website to have them rank their pages on Google for the targeted keywords.
Okay, now I have explained what SEO is and what kind of SEO services are available. Now let me see why we are differentiated from other competitors in the market.
So you cannot understand why. What is the difference between us and other services? First, you can take a simple example I don't need a recommendation that reason you are in now the website is being only because you would have come to us using Google or Bing search engine, you would have typed for something, and we would have ranked on that keyword and you will come to us through search engine optimization.
So you can see we are not just preaching these things to get your business, we are employing these techniques and strategies into our business to get customers like you to our business. So we know what we do, we are capable of doing this.
And second, we never fake promises. We when we take someone as a client, we will ask for their background information. What is their target, what is their website, what is their current standard, and we never understand why we need to make fake promises or given unrealistic goals to get you a customer?
When we sign up for anyone as a customer into our company, we are not focused on having him or just for one month. What our ideal goal is to make them a lifelong customer to our company.
So any relationship built on a lie will not stay true. So when we offer any advice, any guidance, any estimation always will be accurate and be guaranteed on that.
The third point, which differentiates us, we never say promises for like we will rank your website within the first five pages. First, three pages, first two pages because, when you're ranking your keyword after the first page, even after result number eight or 10, you won't get any results.
So does not matter, we rank your website on the second page of Google, you won't see any results. You take yourself as an example if you are looking for something very you have ever gone beyond the first page to find something that you want.
Only when you're desperate you go; otherwise, we never leave on the first page. So when we do SEO, we guarantee you that be our goal is not get you ranked on the second page on the third page. Our goal is to get you ranked on the first three top positions of Google and Google local businesses; otherwise, we are not getting the potential of that traffic from that particular keyword.
The fourth pointer, we don't have any Forced contracts. We never understand why we need to keep someone forced to keep them as a customer we have put it on a monthly basis. We know that we are doing an excellent job; we know we are showing you results.
So we never understand why we need to keep you signed up for a minimum of six months or one year contract. We work like every month you have the option. If you don't like our service, if you don't like what we are doing, you can leave anytime you want to give the appropriate notification to us because we would have already planned all the plans and procedures.
So you need to notify in advance. But our approach as long as we give the necessary results to you as long as you're succeeding, you want to stay with us. We will never force you to stay with us.
So no forced contracts. When we do an SEO, we are not focused on the short term because to show you some results and long term, it's slowly fading away, or we are using unethical methods to get your ranking in a short time.
We never do that. When we do SEO, it's always be based on the long term because we will never want to hurt your website.
So we will make sure whatever the techniques, whatever the methods, we do our standard for the industry guidelines, and we follow the best procedures available.
And finally, we are an all-in-one SEO service. What that means is we never assume that our client knows all the things about the SEO, so we not only focus on one aspect when it comes to SEO. When a client asks us for SEO, we will focus on all the significant sections of SEO, including keywords, on-site optimization, industry research, Link acquisition, growth process, analytics, tracking, etc.
These are the primary sections when it comes to SEO; we cover all these things, so when you come for SEO service with us, we will focus on these significant areas.
Okay, now I have explained what differentiates us, Let me also say some essential points you need to remember when it comes to SEO. They are even though it provides so many potential possibilities, there are even negatives for your SEO you need to understand one, it's called search engine penalty.
You can do your research on these things. I even provide links for you to see these rights. What "Seo penalty" means if someone is doing SEO for your website. Without knowing the correct industry guidelines or industry procedures, it can hurt your site. Two penalties can be given to your website; one is called an automated penalty.
The second is called a manual penalty when these things have given to you, and it will lower your ranking on Google. It will cause so many problems for your website. You will lose all your SEO traffic first point. The second point, it will take a long time to recover.
It will take considerably more time to get your site back to the average ranking position without even considering gaining the top spot.
So whenever we do an SEO procedure, We need to make sure we understand everything correctly. You follow the guidelines properly and whitehat SEO where everything is clean and clear, and there are no blackout tactics involved.
And finally, with the negative SEO, you will lose the ranking of your current keywords. So you need to keep that mind. It won't stay. If you get a penalty, you will lose the keyword top positions you currently hold. And sometimes, the damages can even be a reverse reversible, for example, if someone does such a terrible link backlink strategy to your SEO campaign.
And sometimes, those webmasters of the site will not be able to contactable in that case. Those damages are almost unable to fix it. They are now based, but it will take too long.
Sometimes it can even cause permanent damage to your website. So I made sure to check all these things. When you're going for an SEO, we never focus on the price point of view when we do offer SEO service be focusing on quality based on all these things, which I just said to you is entirely accurate.
You can check it yourself, go to Google, go to your preferred SEO expert, and ask about these things. These are true, so make sure you are selecting making the best decision.
And in this page we have explained our SEO service we offer for the client we are included of SEO process our this page, we have explained all the frequently asked questions when it comes to SEO, which you should know about it when choosing an SEO service for your website.
We are also clearly shown the pricing packages which we are given as typical for the different customers. You can choose whatever you want.
Let's say you have a custom requirement where you have a specific keyword or specific timeline to get it trend or specific need anything can be in that case, please contact us and let us know about your project and requirements, then we will give you an approximate guideline or the estimate on the results to show you.
So I think I have not taken too much time and I think I have explained a lot to you. In case you have any doubts, feel free to contact us, there is no commitment involved. I love to help and succeed on the internet.
And I hope everything related to search engine optimization is a bit more understandable now. If you have any doubts or questions, feel free to contact me and good luck. Your website time to get good organic rankings. Good luck.
Our SEO Sri Lanka Services
Why You Need Google Ranking?
What Bad SEO Company Could Do? ⚠️
What Search Engine Optimization Can Do For You
This video will contain some proof or success in our recent SEO service projects.
Maxinium offers affordable SEO service in Sri Lanka. As you can see from where you found our website, we are one of the best SEO service providers around.
Besides our SEO service, we offer website design, hosting, and Internet marketing services. Our service comprises several methods and techniques. Among them are:
Why You Need SEO
For most local businesses in Sri Lanka, natural searches are very competitive on the major search engines. A good search engine ranking can explode your business, so it binds any investment in improving your ranking in global, local, and niche searches to pay off.
A recent study by Search Engine Watch reported that the top-ranked website gets over 1/3 or the clicks. Most of the rest of the clicks go to the next few results. Any websites they rank that past the first page will not get much of a share of organic searches. If your website comes up on page three of searches, you are probably not getting a lot of traffic.
We know how to optimize the words on your site, so search engines will recognize your website applies to the searches that web searchers might use when they search for products and services like yours.
As a Sri Lankan SEO Services business, it is our job to design or redesign your website, so it finds it on the top of the search engine results. It has taken years of study and experimentation to develop the skills needed to do this.
You may have a website on the Internet now hard for people to find unless you or someone else specifically direct them there. Wouldn't it be great if people just searched for your products or services and found your website on the first page of the search engine results? Let us help you get there.
Where are You in the Results?
If you are a dentist in Colombo or run a restaurant in Colombo, you may already know business is very competitive. When local people search for a "Colombo Dentist" or "Restaurant Colombo," you want them to find your listing near the top.
You should also know increasingly consumers search for local businesses online with their computers, tablets, and smartphones. We can help you rise in the ranks so more people will find your business. An increase in targeted visitors can explode your business. If you are not taking advantage of search engine traffic, your competitors probably are.
What We'll Do for You
When you hire us for your SEO Sri Lanka upon Tyne marketing needs, our industry experts get the right to work analyzing your business, your website, and the various strategies we can implement to provide you the highest return on your investment.
No stone is left unturned. We consider things like article writing, blog posts, targeted advertising, pay-per-click options, and more. Whatever it takes to make your online presence a huge success, that's what we'll do.
If you're ready to get your website up and running or you want to push an existing website to the next level, contact us right away. We have years of experience helping companies all over the world make the most of the World Wide Web. We are ready and waiting to help you do the same today.
Whether a business succeeds or fails online relies a lot on search engines. Regardless of how brilliant the product or service, or how beautifully designed a website is, if people cannot find you, how can you ever hope to thrive? Over 80% of all online sessions start at a search engine–this is the place where a person will find the answers they are looking for. In most cases, the product or service required will be found on page one–as a business owner, this is where you need to be.
At Maxinium, we specialize in the art of search engine optimization (SEO), utilizing many methods and techniques to get your site on that all-important first page of Google and ahead of your competitors.
The closer to the top of the Google rankings the link to your site appears, the more traffic you will generate; this increase in visitor numbers will ultimately lead to more conversions and higher revenue for your business.
Recent significant Panda and Penguin updates to Google search algorithms have transformed the search engine optimization industry, and it is now more important than ever to embrace SEO and seek a company that is reliable, trustworthy, and results-driven.
Boosting the ranking of your site will require a well-strategized campaign, including content creation, keyword research and implementation, backlink generation, and on-going tracking.
While every website can enjoy the SEO we provide, we understand that not every site is the same, and every business owner has different needs and desires.
Because of this, we work one-to-one with every client, analyzing individual needs, and creating an SEO strategy customized to work for your site and business. By doing this, your website will achieve a higher ranking and give you an optimum return on investment.
Whether you are looking to target customers in the local area or increase the visibility of your website worldwide, Maxinium has the knowledge and expertise to help your business flourish.
FROM PEOPLE WHO WE HAVE WORKED WITH
Alston Antony thanks a lot for your trust and contribution to our tool's development, we appreciate that a lot!❤️
Thank you for being a media partner and providing SEO & digital marketing services for our conference held in Hongkong.
Alston has played a huge role in our growth. I love the founder and has been a PitchGrounder for months now and have supported so many people.
If still not convinced, why don't you check our private Facebook group with over 1000+ for businesses and professionals worldwide and how much care we put into helping them.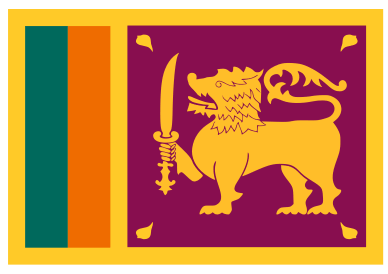 SEO Company in Sri Lanka:
Bring Extra Traffic from Google
Search Engine Optimization is the process of utilizing the power of search engines to bring relevant and targeted visitors to your website. We at Maxinium who are SEO specialist in Sri Lanka will drive countless visitors to your business.

In Sri Lanka, we all know that the Internet is growing at an incredible rate, and soon, the virtual marketplace will dominate the physical market.

One of the most significant source to find out information, service, and product on the Internet is through Search Engines. We use search engines such as Google at least 5-10 times a day to find something we want or wish to learn more.
Month 1
During the first month, the primary goal will be to understand your business, and it's goals. SEO is a critical and delicate service, so it's recommended to create an SEO plan and follow it to achieve the desired rankings.
During the first month, we'll also analyze the current state of the business website. It includes tasks such as finding your current rankings, measuring the content SEO power, investigate current SEO state including backlinks and so on. The purpose of this process is to get an overview of what work has previously been done, what procedures need to be planned and whether this SEO plan will help the business to reach their goals.
During this stage, we will also review the existing website to make sure it is designed to suit search engine optimization strategies. A couple of other essential tasks include analyzing the competition to see how you measure up to them. It will provide insightful knowledge on what's working & what's not working.
Finally, in this stage of this process, we will include Keyword Research, Competitor Analysis, Backlink & Marketing Tactics. It will be the base for any successful SEO Campaign with Maxinium.
Month 2
The second phase will consist of conducting a full website audit. We do this both manually & using premium tools such as SerpStat auditor, Ahrefs & Screaming Spider-Frog.
The purpose of this audit is that it will reveal all technical SEO issues such as slow page speed, duplicate or empty meta tags, schema errors, over or underdone optimization, site errors & a lot more.
Now with keyword, competitor & backlinks research is done from month 1, now we will identify the right pages to optimize and start the on-page optimization process.
If the SEO process contains local SEO, then we will also set up local landing pages on the website to rank for location specific keywords gain local traffic.
Month 3
Already a lot of work has been done to boost your organic ranking in Sri Lankan and international search engines. There are two types of link building strategies we employ in our campaigns.
The first one is for ranking local business site and brand. Local citations are significant so we will rank you in local pack search results and map results. Citation backlinks will also contain NAP details to gain an advantage over your competitors regional SEO power.
If the business we are planning to do SEO is around for some time, then I will start with full citation audit to review existing sources to record, modify, optimize & edit to provide more SEO value to the website. We will also begin the process of building local and relevant NAP cited resources to increase SEO value.
Link-building is a significant part of the SEO campaign, and it will provide the necessary power to achieve top ranking for your websites. However, the process of link building includes research of suitable and high power backlink targets, creating a plan for earning those and beginning to implement it as part of the strategy.
Month 4
This month we will continue our SEO efforts to building even more backlinks based on your industry, location and also based on competitors profile.
For extra power to your link building campaign, we will also create relevant niche web 2.0 blog which will work as content syndication and also work has a blog for link building campaigns.
Month 5
At this point, you should have started seeing results for your SEO campaigns and would able to measure your industry SEO competition too. By now we would have done full on page optimization, building citations, backlinks which should make you see steady improvement of rankings.
We will also focus on monitoring the rankings, watching your competitor's movement and SEO campaigns to ensure that your ranking process is optimal. To continue to bring more relevant traffic, we will keep on identifying new keywords to boost the ROI.
Now the site should have traffic inflowing so it would be the ideal time to start split testing to measure how many visitors are converting into leads, sales, etc. It is done to identify any underperforming process and optimize it to improve the conversation rates to gain more leads and sales without any additional incoming traffic.
Recurring Process
From this stage you can continue the SEO process for multiple reasons:
1:You are getting many leads from the search engine, and you want to keep it and don't want your competitors to catch up to you.
2: You want to get even more traffic from search engines by targeting more keywords or increasing the rank for the existing keywords.
3: Still you're not ranked or not getting the expected results. It will happen if the competition is high in the industry when we started or new competitors are increasing their SEO campaign efforts.
4: You want to keep SEO campaigns on because you don't want to appear not-natural for google ranking algorithms.
---
During this time we will go through the same process of Month 1 to 5, again and again, to gain more SEO power to
1. Rank for more keywords
2. Achieve top ranking for targeted keywords
3. Always stay in front of your competitors, increase conversation rates for your traffic
4. To receive more targeted traffic to your site.
Frequently Asked Questions on Search Engine Ranking
Find out SEO Price List & Packages
Let's talk about your project!