Our SEO Services
Website SEO
Promote your website in Google to gain top rankings & visitors.
Local SEO
Promote your local business in Google to gain ranking on the map.
e-Commerce SEO
Gain more customers to your online store through search engines.
SEO Ranking Service
Search Engine Optimization is the process of utilizing the power of search engines to bring relevant and targeted visitors to your website.
We at Maxinium who are SEO specialist in Sri Lanka will drive countless visitors to your business.
In Sri Lanka, we all know that the Internet is growing at an incredible rate, and soon, the virtual marketplace will dominate the physical market.
One of the most significant source to find out information, service, and product on the Internet is through Search Engines.
We use search engines such as Google at least 5-10 times a day to find something we want or wish to learn more.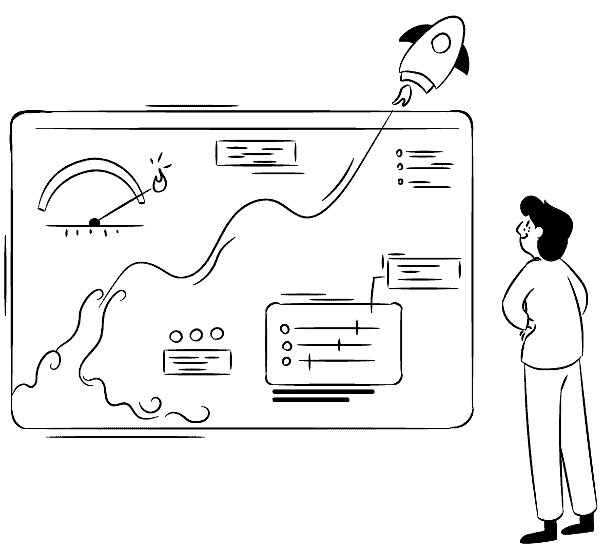 Why you need Google ranking?
Highly targeted traffic
Searcher is interested in service or product because he typed target keyword to find the results.
Never pay for traffic
No matter how many visitors, You don't need to pay a single cent to Search Engines for the traffic.
Search engines are big
Search engines are a significant source of traffic for the websites, and it's only growing every day.
Unlimited keywords
There are limitless keyword possibilities that you can use to bring customers to your website.
Our search engine optimization process
Month 1
During the first month, the primary goal will be to understand your business, and it's goals. SEO is a critical and delicate service, so it's recommended to create an SEO plan and follow it to achieve the desired rankings.
During the first month, we'll also analyze the current state of the business website. It includes tasks such as finding your current rankings, measuring the content SEO power, investigate current SEO state including backlinks and so on. The purpose of this process is to get an overview of what work has previously been done, what procedures need to be planned and whether this SEO plan will help the business to reach their goals.
During this stage, we will also review the existing website to make sure it is designed to suit search engine optimization strategies. A couple of other essential tasks include analyzing the competition to see how you measure up to them. It will provide insightful knowledge on what's working & what's not working.
Finally, in this stage of this process, we will include Keyword Research, Competitor Analysis, Backlink & Marketing Tactics. It will be the base for any successful SEO Campaign with Maxinium.
Month 2
The second phase will consist of conducting a full website audit. We do this both manually & using premium tools such as SerpStat auditor, Ahrefs & Screaming Spider-Frog.
The purpose of this audit is that it will reveal all technical SEO issues such as slow page speed, duplicate or empty meta tags, schema errors, over or underdone optimization, site errors & a lot more.
Now with keyword, competitor & backlinks research is done from month 1, now we will identify the right pages to optimize and start the on-page optimization process.
If the SEO process contains local SEO, then we will also set up local landing pages on the website to rank for location specific keywords gain local traffic.
Month 3
Already a lot of work has been done to boost your organic ranking in Sri Lankan and international search engines. There are two types of link building strategies we employ in our campaigns.
The first one is for ranking local business site and brand. Local citations are significant so we will rank you in local pack search results and map results. Citation backlinks will also contain NAP details to gain an advantage over your competitors regional SEO power.
If the business we are planning to do SEO is around for some time, then I will start with full citation audit to review existing sources to record, modify, optimize & edit to provide more SEO value to the website. We will also begin the process of building local and relevant NAP cited resources to increase SEO value.
Link-building is a significant part of the SEO campaign, and it will provide the necessary power to achieve top ranking for your websites. However, the process of link building includes research of suitable and high power backlink targets, creating a plan for earning those and beginning to implement it as part of the strategy.
Month 4
This month we will continue our SEO efforts to building even more backlinks based on your industry, location and also based on competitors profile.
For extra power to your link building campaign, we will also create relevant niche web 2.0 blog which will work as content syndication and also work has a blog for link building campaigns.
Month 5
At this point, you should have started seeing results for your SEO campaigns and would able to measure your industry SEO competition too. By now we would have done full on page optimization, building citations, backlinks which should make you see steady improvement of rankings.
We will also focus on monitoring the rankings, watching your competitor's movement and SEO campaigns to ensure that your ranking process is optimal. To continue to bring more relevant traffic, we will keep on identifying new keywords to boost the ROI.
Now the site should have traffic inflowing so it would be the ideal time to start split testing to measure how many visitors are converting into leads, sales, etc. It is done to identify any underperforming process and optimize it to improve the conversation rates to gain more leads and sales without any additional incoming traffic.
Recurring Process
From this stage you can continue the SEO process for multiple reasons:
1:You are getting many leads from the search engine, and you want to keep it and don't want your competitors to catch up to you.
2: You want to get even more traffic from search engines by targeting more keywords or increasing the rank for the existing keywords.
3: Still you're not ranked or not getting the expected results. It will happen if the competition is high in the industry when we started or new competitors are increasing their SEO campaign efforts.
4: You want to keep SEO campaigns on because you don't want to appear not-natural for google ranking algorithms.
---
During this time we will go through the same process of Month 1 to 5, again and again, to gain more SEO power to
1. Rank for more keywords
2. Achieve top ranking for targeted keywords
3. Always stay in front of your competitors, increase conversation rates for your traffic
4. To receive more targeted traffic to your site.
What bad SEO could do?
Search engine penalty
Promote your website in Google to gain top rankings & visitors.
Never pay for traffic
No matter how many visitors, You don't need to pay a single cent to Search Engines for the traffic.
Search engines are big
Search engines are a significant source of traffic for the websites, and it's only growing every day.
Unlimited keywords
There are limitless keyword possibilities that you can use to bring customers to your website.
FAQ on Search Engine Ranking
Do I need to sign a minimum time period contract with Maxinium?
Unlike many SEO companies, we don't force the clients in a legal contract under the terms minimum time-period (e.g., six months, one year, two years, etc).
Here SEO services are priced monthly so you will have the option to leave freely anytime you want and no risks are involved.
The reason we offer our services monthly are: We want to provide high-quality services each month, We want to show the efforts we've put into the project, To establish trust between the client and us & we value customer relationships over financial motive.
The reason we can offer monthly services is that we are confident in our skills and the ability to rank your site in the top positions in popular search engines.
Please contact us if you need more information on this topic.
What is search engine optimization?
It is a high-level strategic process where a website will be optimized both on-site and off-site according to the current search engine guidelines and algorithms to increase the rankings for your targeted keywords in search engines.
The optimization process includes website technical optimization, website visual optimization, professional link building, and engaging content marketing.
Can SEO increase my business sales?
YES, because a person who searches a particular keyword that is related to your business and comes to your website is already showing interest in that specific service or product so it will be really easy to sell to them.
What countries will you be able to do SEO?
We are located in Sri Lanka so we'll be especially able to cater to all locals and at the same time, we have support to provide our services to international clients too.
What is the difference between SEO and SEM?
SEO vs SEM: is the process to gain top rankings in the search results organically and without paying any money to the search engines to keep you in the top positions.
However, SEM is the process where we advertise through search engines to show the website in a sponsored result listing in the search results.
Will you be able to do SEO within my budget?
We have displayed the standard pricing options about this in the above section; however, if you have any custom budgets then feel free to contact us to see whether we'll be able to work according to your budget.
Do you link build or create backlinks?
Link building is a massive part of any SEO campaigns, so we employ various white hat link building techniques to gain more off-site SEO power to your website.
Will you be able to SEO for Tamil and Sinhala web pages?
Yes, we'll be able to work on all the common languages used throughout the world.
What are the Dangers of Bad SEO?
There can be many problems are if the employed search engine optimization process is not according to the current guidelines or not using ethical techniques since it can lead to serious de-ranking of your website.
Many SEO processes are irreversible so they can cause severe damage to your brand and website. Even for some of the common mistakes, the recovering process time will range from 6 to 12 months.
Do you outsource your work?
Yes, to maintain our standard & protect client's information we never outsource any of our client's works to a third-party.
Do you provide SEO audit service?
Yes, we offer that in case if you already have a house digital marketing team who does your SEO campaigns and you're just looking for a third-party professional to provide valid opinions, feedback, and suggestion to improve the process and gain more return on investment on your efforts.
Will you use premium SEO tools in your process?
Even though many Seo tools are very costly, we understand the value it will provide to us and also for our clients, so we employ some of the leading SEO technical tools to deliver a competitive advantage to our customers.
Some of the tools we use include AHREF, SeMrush, MOZ PRO, screaming spider frog, Serps stat and etc.
Is your SEO Service are white hat?
To protect and safeguard the customer's website from any permanent damage we only employ trusted and authenticated white hat Seo strategies to rank you for your targeted keywords.
Can you help my site to recover from a Google penalty?
Yes, we offer solutions to recover from a Google penalty, algorithm penalty, and a manual penalty. The timeframe can only be estimated based on the site is history.
What payment method do you accept?
We accept a range of payment modes to improve client experience such as Online Payment, Debit and Credit Card, Bank Deposit, Cash, and adding other ways continuously for our website designing solutions.
Why Choose US
Awards & what we are proud of!
University of Greenwich Alumni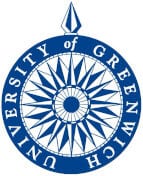 Sri Lanka's Best Web Awards Event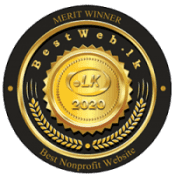 British Computer Society Pro Member
PEOPLE WHO WE HAVE HELPED
Why us for your digital marketing?
Alston is more than just one of the best influencers in the software space, he is an energizing force that helps companies extend their reach. He has built a passionate community that benefits from his market growth experience. Working with Alston has helped me increase revenues by over $15,000 on just a single product. If you are looking for someone to be your guiding light in the world of digital marketing look no further!