Here at Maxinium's IT Support, we understand you have a choice when it comes to outsourcing your IT department.
We customize innovative, practical solutions to help your business run smoothly with or without your internal IT staff.
We offer services to support and maintain your systems 24/7.
Maxinium's IT Support is a Secure, Reliable, and Friendly IT Support and Managed Services Provider
Do you find yourself managing your IT, not your IT provider?
Are response times delaying productivity and frustrating staff?
Are lingering issues interrupting your business and staff productivity?
How comfortable are you with the IT staff assigned by your provider?
Are you even sure your IT provider monitors your backups?
Have you lost trust in your IT provider?
Benefits of Managed IT Services:
Assigned Technical Team – System and staff familiarity
Knowledgable technical staff – Solve problems the first time
24/7 Availability – There when your business and staff need IT
Helpdesk support for desktops, laptops, and personal devices
Backup Continuity – Ensure the protection of your data
PROACTIVE – So your business doesn't respond to technology reactively
With the technical expertise of Maxinium's IT Support, businesses that do not have the luxury of an in-house IT department are no longer at a disadvantage.
Our team of dedicated and friendly technicians and consultants provide first-class service and answers in plain English, Tamil & Sinhala.
Maxinium's IT Support is proud to offer a wide range of computer support and managed IT services.
As a small business owner, you have a lot to worry about: meeting customer needs, keeping employees happy, and bringing in enough business to keep the lights on.
With all of that on your plate, you probably don't have much extra time left over to worry about your business' IT services.
Unfortunately, what you don't know can hurt you when it comes to IT services. Having an IT outage can keep your business offline for days, making it impossible for you to continue serving your customers.
In addition, falling victim to a security breach could cost you dearly while also severely damaging your reputation in the eyes of your customers.
Fortunately, there is a compromise that allows your business to have the level of IT management it needs to continue operating successfully while also allowing you to give your undivided focus to the business side of operations.
It's called a managed services provider. You work with a trusted IT partner that provides professional IT help when you need it but doesn't take up your time and resources when you don't need it.
Maxinium's IT Support is proud to be one of the premiers managed IT services providers in Utah today. We got to where we are today by being a trusted partner to our customers, giving them a level of service that exceeds the industry standard.
We also work to make sure that our customers are aware of everything that's going on inside their company's IT systems at all times.
Our services are designed specifically with small businesses in mind. We help small businesses get the IT help they need while also staying within their budgets. Contact us today to learn more about what we can do for you.
With Maxinium's IT Support as Your Strategic Technology Partner, You Can:
Increase Your Productivity – More Uptime for More Effective Work
Focus On Your Business – We'll Take Care of the Technological Concerns
Gain Peace of Mind – With 24/7 Live On-Call IT Support
Safeguard Your Work – Our World-Class Security can Protect Your Data and Network
7 Things We Do Better
NO Technical Jargon
We'll provide clear answers to any of your IT questions you may have. You'll never be made to feel unintelligent. Our technicians will work you hand in hand until we get a solution to any of your IT problems you may be experiencing.
Trusted Support
Maxinium's IT Support customers are 3x more likely to refer our services to friends or family members. By providing the right solution the first time at an unbeatable price!
100% Certified Technicians
Our technicians are certified to ensure you get the IT support you deserve and need to help keep your business at the top of its industry.
Iron-Clad Guarantee
If we can't fix it, you don't pay. It's that simple. We stand behind our work and understand what it takes to get the job done. That's why 95% of our customers stay with Maxinium's IT Support.
Fixing Your Technology For Good
We resolve 98% of our customers' computer problems on the first try. This means that you don't have to come back to us over and over to get your issue resolved.
Help With HIPAA Compliance
Maxinium's IT Support Understands the importance of data security and HIPAA Compliance to keep our clients safe and protected. We manage behind-the-scenes work such as email and data encryption, data backup, and disaster recovery.
Why Choose US
Awards & what we are proud of!
University of Greenwich Alumni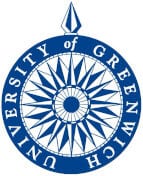 Sri Lanka's Best Web Awards Event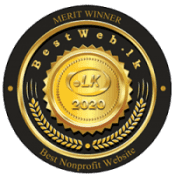 British Computer Society Pro Member
PEOPLE WHO WE HAVE HELPED
Why us for your digital marketing?
Alston is more than just one of the best influencers in the software space, he is an energizing force that helps companies extend their reach. He has built a passionate community that benefits from his market growth experience. Working with Alston has helped me increase revenues by over $15,000 on just a single product. If you are looking for someone to be your guiding light in the world of digital marketing look no further!